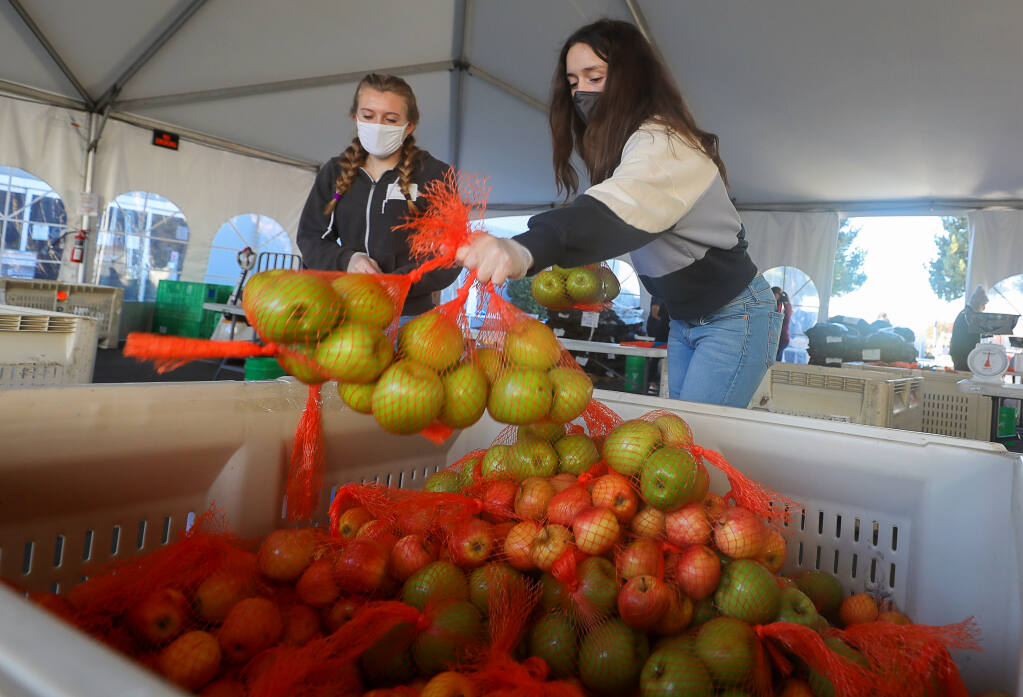 Families struggling to put food on the table during the pandemic have doubled demand at the North Coast's largest food bank heading into the holiday season, when hunger tends to deepen.
"It's staggering," said Redwood Empire Food Bank CEO David Goodman. "And, we're about to head into winter and I think things are going to get a lot worse. It's going to become less and less comfortable for people."
To date, the organization has given away the equivalent of 22 million meals — roughly double what moves through its warehouse just south of Windsor by this time in the average year. The same amount of food would provide three meals to a sellout crowd at the San Francisco Giants' stadium for an entire season, plus a full postseason, said Goodman, who has led the food bank for two decades.
Continue Reading on Press Democrat